There is a simple way to watch Amazon Prime Video On your Chromecast. We know that the Amazon Prime Video is world most popular online streaming service provider, and there are so many prime subscription users that daily use on their Android TV and other platforms. Basically, it's produced by Manchester by the sea, Mozart I the jungle or much more you will see in this platform.
Well, more deeply shows the Amazon Prime Video App that easy to stream all media like to, TV shows, Movies and Many more. There are so many users have to use on their Amazon Prime Video Chromecast but it still doesn't support. It is natively not supported to Chromecast, but there is the best way that let you easy to stream Amazon Prime Video with Chromecast, Android, iPhone Etc,
In this Service has that it doesn't have an official option to use Google Chromecast, We know that it's the best product that you easy to stream content to our TV. And we search about there are many users have a question like "How can I Chromecast Amazon Video" so let's show you blow scenario full of description.
How to Chromecast Amazon Prime Video from Windows & Mac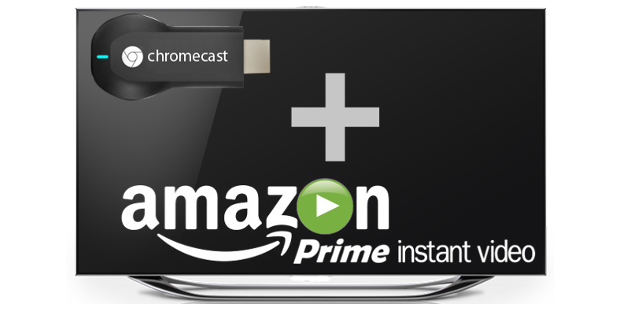 Below steps that you easy to stream your Amazon video from your Pc to the Chromecast TV. In this method, we are going to use google chrome for Chromecast Amazon instant video on your Windows and Mac Pc.
Start your 30-Day Free Trial with Prime
Requirements: Before we start you need to install the google cast extension, that easy to work with chrome browser on both platforms.
1: First Install The google cast extension On your PC.
2: Now Open the Amazon Video (here) on your Browser and play your favorite video.
3: Next, when the video is starting to play, click on the cast button in the browser to transfer the current tab in the browser. If it doesn't work right away, choose Amazon prime in the setting tab under the web player preferences of Adobe Flash Player.
All done; now you can see Amazon Video Chromecast.
How to watch Amazon Video on Chromecast
Once you Complete above Chromecast Amazon Prime Video from Windows & Mac, now we move to the Chromecast Amazon Prime Video On Mobile. This Process is really easy on the desktop. but on Mobile devices. it's another way that has no any Chromecast button on prime video app. so here we have gone show you best way that easy to cast, yes with google home you can play Amazon instant video on Chromecast using iPhone or Android.
1: First, Download the Google Home App On your Mobile.
2: After installing the app, open and go to the drop-down menu on the side of the screen, And Tap the "Send Screen or Audio" button, now it's automatically popup a window and you want to select the Chromecast your content media.
3: Once you select your Chromecast device, you will automatically see the screen of out mobile on the TV. Now just play your favorite prime video.
That's it, there are ways to cast Amazon video on Chromecast iOS and Android. If you like this post then please share with every Chromecast user.