There are lot's of online streaming apps but some of the best to work and every day grows up. So if you want to see these best Chromecast apps for watching best tv shows, movies then let's rid with this tutorial. The Chromecast has not their own channel. Its own channel store or a dedicated user interface, but that doesn't mean it's not a wonderful little device. In fact, if you're looking for a low-budget way to test the cool functionality of visual schema, the Chromecast is the popular device currently on the market.
Chromecast is day by day well up and grow their functionality. There are a number of compatible apps has been steadily growing ever since. Today, there are hundreds of apps that can smoothly run video streaming from your phone or tablet directly to your television.
With all that choice, we will show you the list of 10 best Chromecast apps that must-have needed for watching TV and video content on your Chromecast.
Best Chromecast Apps for Watching TV
1. Netflix
Yes, it's unbelievable, but it's really the number one Chromecast app that must-have for watching TV and video content.
Netflix's is one the most popular online streaming with original content, video on demand streaming service, formerly branded as Watch Now, that allows subscribers to stream television series and films via the Netflix website on personal computers, or Also more the Netflix software on a variety of supported platforms, including Smartphones and tablets, digital media players, video game consoles, and smart TVs. You'll have access to around 35,000 hours of video. This means that if you watched TV for three hours every night.
Netflix launched an offline playback feature for every user, that allows users of the Netflix mobile apps on Android or iOS to cache content on their devices in standard or high quality for viewing without an internet connection. The feature is primarily available on selected series and films, and Netflix stated that more content would be supported by the feature over time.
2. BeeTV
BeeTV is such an amazing application where you can stream online shows and movies on your device without any Hassle. You can stream shows for free. There are a lot of alternatives in the market but still the quality BeeTV posses is huge.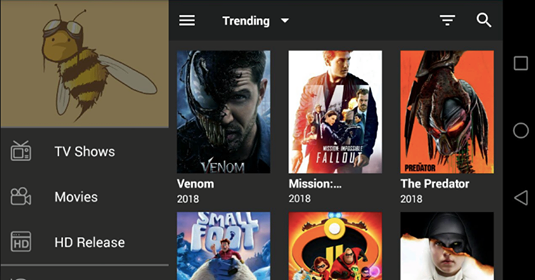 You can download BeeTv easily from here directly on your device easily. You can check out the user interface to know the best thing as its so user friendly and navigate to the different sections of movies and shows.
3. HBO Now
HBO Now is a another most popular and world best online streaming service to provide. Their subscription video on demand service operated by American premium cable and satellite television network.
There are millions of shows and video available right now like you must know that Game of Thrones? How about Ballers, Last Week Tonight with John Oliver, The Wire, The Sopranos, Sex and the City, or Real Time with Bill Maher?
If you want to any of those listed or more than available in HBO Now. it's a separate streaming service; you don't need a TV package.

it costs $14.99 per month, making it an outstanding way to cut your cable bill.
4. PlayStation Vue
PlayStation Vue streaming service is recently available in the market. It starts on in early 2015 and has only been available across the whole United States since mid-2016. It is not currently available outside the U.S.
It only offers to online television streaming, there are no on-demand heading. The service offers different channel line-ups depending on which package you have. It start with the basic Access package ($39 per onth) includes NBC, FOX, ABC, AMC, CNN, and a few more big names. The $74-per-month Ultra package adds 90 mainstream channels plus the premium HBO and SHOWTIME channels.
5. Google Play Movies & TV
Google Play Movies & TV allows you to watch Latest movies and TV shows that purchased or rented on Google Play. It isn't quite as popular only Google Play Music. But it's an app that any serious TV lover should sincerely think about!!
You can to watch your favorite movies and shows instantly on your Android phone or tablet, or on any HDTV using Chromecast. You can also download and watch from anywhere, even when you're not connected.
6. Hulu
Hulu is the world's leading Internet television network with over 100 million members in over 190 countries enjoying more than 125 million hours of TV shows and movies per day, including original series, documentaries and feature films. Members can watch as much as they want, anytime, anywhere, on nearly any Internet-connected screen. Members can play, pause and resume watching, all without commercials or commitments.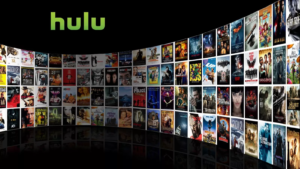 Hulu has deals in place with NBC, ABC, FOX, ION Television, USA Network, Brave, Syfy, E!, A&E, and more. If your favorite shows are on one of those channels, Hulu is worth the $7.99-per-month subscription.
7. FOX Sports GO
The FOX Sports GO app that offers to watch FOX Sports, FS1, FS2, your local FOX Sports regional network, FOX Deportes, FOX College Sports, and FOX Soccer Plus.
It's linking with the seven channels; you'll can easy to access all the NFL, NBA, MLB, NHL, UFC, NASCAR, college sport, and soccer that you may possibly want.
Sorry to say, unlike HBO Now, FOX Sports GO is not a standalone app. You need to have the channels in your TV package.
8. PBS Kids
All the apps I've talked about so far have paying attention on adults, but it's significant not to forget your kids.
Yes, you should not at all join your kids in face of the TV for hours on end all day, but high-quality children's training can help develop their education in quite a few areas (and it offer you some special well-earned let-up).
PBS Kids app is allow free to watch kid videos and Also you doesn't require a subscription. It's won frequent trade awards for its focus on interpretation, science, and math.
PBS releases new videos every Friday, you just in time for the weekend.
9. Plex
Plex has another best Chromecast Apps for Watching TV and Stream all your personal media—photos, music, movies, shows, even DVR-ed TV—to any device from your Plex media library.
If you take the time to set up the app properly, Plex can become your own personal Netflix. And Enjoy premium features with a Plex Pass subscription: DVR & Live TV, Camera Upload, Premium Photos, Mobile Sync, Parental Controls, VIP Perks, and much more.
10. Fandor
Fandor makes it easy for you to find and stream the right film to watch. With the biggest handpicked collection of the most-talked-about indie, foreign and documentary films from around the world, there's always something great to watch, whatever your mood.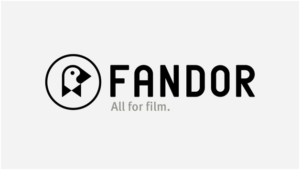 Also, there's a widespread collection of English-language films, but the app also has hundreds of the best foreign movies. New content is added every day, and the app places of interest a few standout And also to tap in its weekly Spotlight section that really amazing. It's a light wind to find amazing new videos and movies and enjoy.
11. Google Chrome
A different selection of well-matched apps is great, but what takes place if the video or TV show you want doesn't have its own committed app and is only available online?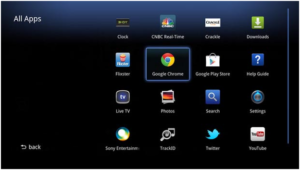 Doesn't fret, Google has consideration of everything. Make sure you've got Chrome installed on your phone or tablet and you can direct a tab directly to your TV. Unexpectedly, the entire web and its entire satisfied can be viewed on that 50-inch television you used up far too much money on.
What Are Your Must-Have Chromecast Apps?
In this Post, we have an offer you our 10 top picks, but given the selection of apps available, we're sure some of you will be dissimilar with our choices. So now it's over to you.