' Did you know that there are over 400 million active users of Windows 10?
When you get a laptop for gaming, you want it to have the best hardware and software. For your operating system needs, know that Windows is one of the greatest ones out in the market. It's compatible with most video games, if not all.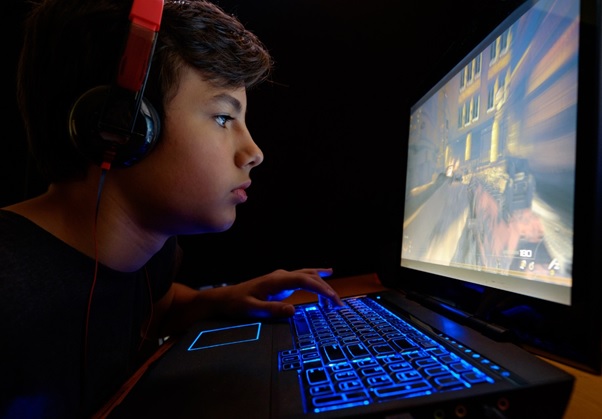 However, which version of Windows should you get?
Don't fret, we'll help you decide. In this guide, we'll compare Windows 10 home vs Pro for gaming. That way, you'll know which version works best for your needs.
Continue reading to learn more:
What Is Windows 10 Home for Gaming?
Most new PCs, laptops, and tablets come prepackaged with Windows 10 home since it's the latest version of the operating system. It has all the core features from the standard Windows 10. This includes the latest version of the start menu, the Cortana voice assistant, and Windows Hello, the operating system's biometric lock feature.
The Home version of Windows 10 also has the Xbox streaming video. This feature enables you to play games on your computer rather than on your Xbox One. It's more secure because the newest version overhauled its security features, giving excellent protection compared to other previous iterations of the operating system.
What Is Windows 10 Pro for Gaming?
Ever since Windows XP, Microsoft offered Pro versions for their operating systems. The Pro model's design is to cater to business professionals. That's why it has the features of Windows 10 Home but adds more security, productivity, and business management capabilities.
In most cases, you can get a free upgrade to this version if you had Windows 7 or 8.1 Pro. But if you buy devices intended for business use, you can get this Windows 10 version as a part of the package.
Factors Between Windows 10 Home vs Windows 10 Pro
Now you have a good grasp for each version of the Windows operating system. But what sets them apart from each other? Here are some of the things you ought to know to differentiate these versions:
Price
If you buy a new computer without pre-installed Windows 10, a Windows 10 Home license is at $139. Meanwhile, its Pro version is $199.99. As you can see, there is a substantial price variation between the two versions of the operating system.
In most cases, the price alone is enough to deter you from buying Windows 10 Pro. It's especially when you have no use for its extra features. Your choice ultimately depends on your needs.
Remote Desktop
Both versions of Windows 10 have the means of initiating RDP (Remote Desktop Protocol) sessions. The only difference is that you can't use another device within your network to natively control your PC with the Home version. That means only Windows 10 Pro is the only version that allows that feature.
The reason behind this decision is that RDP functions to assist business professionals. It's especially helpful for employees that work remotely sometimes. With Windows 10 Pro, its RDP sessions make a secure connection between work and home computers.
With this, you can access files, software, and other sensitive content. Take note, this feature isn't useful if you're one of the 43% of American adults playing video games regularly. Also, you have lots of free or cheap alternatives with similar features in case you need this functionality.
Bitlocker
This is an encryption tool that gives more security for both hard drives and external flash drives. It works like Filevault, macOS's native security feature. It encrypts the entire disk to ensure hackers won't get their hands on your private data.
Bitlocker's latest version enables you to encrypt a single file. This is a great feature if you want to become more specific with the way you secure your data.
This feature is exclusive to Pro version users right now. But if you're using the Home version, know that you have lots of free and cheap options out there. The only caveat is that you're entrusting your encryption to a third party.
That's why the prepackaged Bitlocker software is a better option since it's always enabled. If you end up buying Windows 10 Pro, ensure that your external drives can support Bitlocker. Otherwise, you're likely to lose out on performance.
Trusted Boot
This feature is another exclusive for the Windows 10 Pro version. It works with Secure Boot to ensure your computer has no malware. Its safety procedure dictates it to look into each aspect of your startup process before connecting to the internet.
This feature is great if you're using your computer for business and work purposes. It's especially important when you're working with sensitive data requiring secure encryptions. Otherwise, average and casual users need not worry about losing out.
Windows Sandbox
Sandbox is a Pro-exclusive feature that enables you to make a self-contained virtual environment. As you use it, the application makes a unique space within the operating system. After you close it, the environment vanishes without a trace.
It's an important feature if you're looking to search the internet anonymously. It's because after you finish, you can make it disappear. It's also excellent if you're trying apps or doing some risky downloads.
Hyper-V
Going a step further, Windows 10 Pro has a feature that enables you to make a virtual PC within your system. This is a great tool for software developers since they can work on both isolated or volatile builds. All the while, they impose no risk to their central operating system.
This is a surprisingly useful feature for gamers, especially if you're playing older games for nostalgia. If these games have compatibility issues with your current Windows version, run these games using a virtual machine with an older operating system. You can also use Linux with the virtual machine, but you must own an OS key for it to work.
Memory Limits
A prevalent advantage of getting Windows 10 Pro is the maximum amount of RAM it supports. It can cater to RAM of up to 2TB. This is a massive upgrade compared to Windows 10 Home's 128GB.
If you think about it, on the surface, the choice is obvious. After all, the more memory you get, the better the gaming experience you'll have. But it's almost impossible for you to use that amount of memory with the current gaming technology, so think twice before jumping straight into it.
Business Management Features
Windows 10 Pro has an array of additional features that make it shine over its Home counterpart. But when comparing Windows 10 Home vs Windows 10 Pro, the latter shines more with its business management tools. With Pro, you have means of locking specific features, joining domains, and fully flesh out a fresh PC within a few minutes.
These management tools are useful for both administrators and business professionals. But as a normal gamer, you're unlikely to use these features at any point in the future. That's why it's often a wasted feature if you intend to use your computer solely for gaming.
Windows 10 Gaming Features
Regardless of your choice of Windows 10, you must know about the operating system's gaming features. It's especially when you're buying a gaming laptop from www.lenovo.com. Here are some helpful features you can use when gaming on a Microsoft-powered computer:
Xbox Gaming App
You can connect your Windows 10 computer to the same interface used by Xbox console players. You can use this to stream, talk to other players in real-time, and buy new games. Also, this feature offers multi-user game streaming.
Cross-Platform Gaming
Competing with other players using different platforms won't equate to a competitive disadvantage. It means whether you use a computer mouse and keyboard or game controllers, you'll get equal responsiveness. This is great since a lot of recent games now offer cross-platform capabilities.
Game Streaming
If someone is using your TV, you need not worry about playing with your Xbox console. It's because you can stream games from your console to your PC. You won't lose speed or action since the game still comes from your console.
The best part is that you can use your Xbox controller without problems. With this, no one can interrupt your console gaming whenever you feel like it.
Recording and Screenshots
Most people thinking that using third-party platforms is normal when taking screenshots and recording your gameplay. If you're one of these people, know that using native applications, you can take as many screenshots of your game as you want.
This also means you can record your games while you're playing it. It's great if you're aspiring to be a gaming content creator in the future.
Choose Between Windows 10 Home vs Pro for Gaming Now
These are some of the things you must know if you're comparing Windows 10 Home vs Pro for gaming. Use these if you're looking to make the most out of your gaming computer purchase.
Figured out which version of Microsoft Windows works best for your gaming needs? Do you want to learn which additional apps or peripherals you should invest in? If you do, we invite you to continue reading through our other guides today.