The Aroma File Manager is one of the powerful Recovery File Manager app for Android that lets you access and manages system files even as the device is in Recovery Mode. Aroma file manager is not an app it is a flashable zip package but if you can be flashed using TWRP, Philz or CWM Recovery loads the File Manager.
There are many useful features given by their new version of the AROMA File Manager app. The app was the design as a very user-friendly interface which is similar to other File Manager apps available out there, but the only difference is it manages in Recovery Mode.
The App comes with many handy features like when you have forgotten the Pattern Lock and just want to remove it. As the system files can be abridged from the Recovery Mode, So when you try to forget the Pattern Lock Key from the phone, using this AROMA File Manager you can easy to restore the phone lock screen to default one i.e., Swipe to unlock.
The features given copy, cut, delete, create folder or file etc. It also comes with a natural incurable which can be used to perform Linux commands from the Recovery.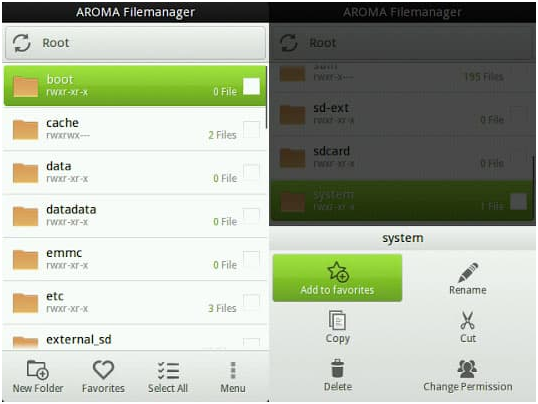 Note: The information in this guide is provided for instructional and educational purposes only. There is no guarantee that these instructions will work under your specific and unique circumstances.
Download Aroma File Manager Zip package:
Here's you can download the latest version of Aroma File Manager App zip file. Also, we have listed download link for Aroma File Manager 2.0 Beta version.
Download Aroma File Manager 2.0 Beta version
Requirements:
Backup all personal data on your phone to make sure you have a copy of your personal data (e.g., contacts, SMS, MMS, Internet settings, Wi-Fi passwords, and the like) in case the procedure in this guide erases such data.
You need a sufficient power for the entire procedure.
ScreenShoots: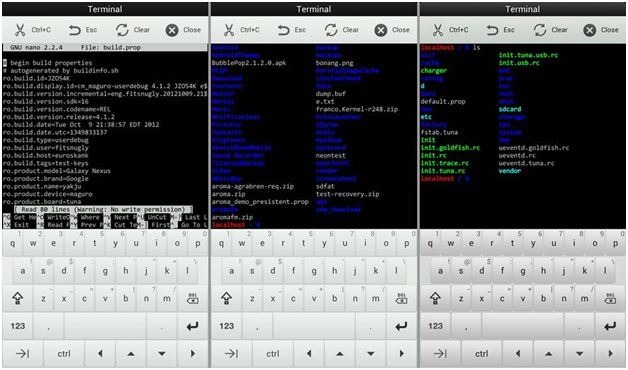 How to use Aroma File Manager:
Step 1: Firstly, Download the Aroma File Manager flashable zip package (aromafm-1.91.zip) from the above link.
Step 2: Now Copy the zip package to the internal storage of your device and make sure not to copy it into any folder.
Step 3: Next to Boot your device into Recovery Mode.
Step 4: after that, you want to choose to Install or Install Zip from SD Card from recovery mode and choose Aroma zip package…
Step 5: File Manager should load and you can perform your task.
That's it
Now you can use this Aroma File Manager app on your android device. If you have any question about it let me know on below comment section.