There are currently some websites that provide the ability to convert some files online.You can upload your WORD, PPT, EXCEL, text, graphic image files, etc. and convert into other formats.
1. Onlineconvertfree.com
This website help you in convert any file into all possible formats includes Document, image, audio, book and many more. Here you just need to upload your document and select which format you want to convert.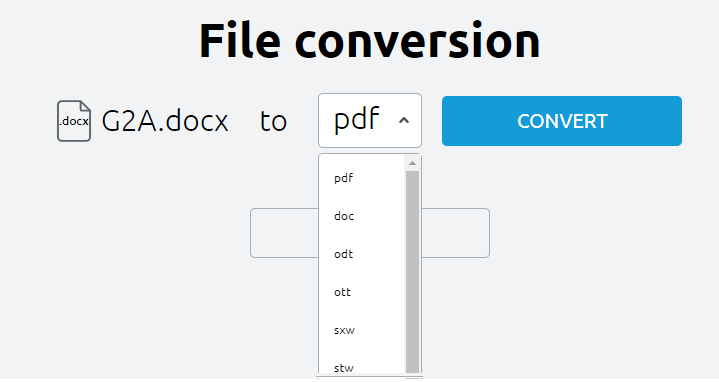 Website: http://www.Onlineconvertfree.com/
2. online-convert
Online-convert is a very good online format conversion application that supports formats covering documents, images, audio, video, e-books, Flash, and some less common formats. The use is very simple, you only need to select the format you need according to the format of the classification you want to convert into (such as the document in the document converter) and press Go to reach the upload file page. After uploading, you will be prompted to download. . I tested some PDF conversion TXT, found support for Chinese, and the conversion is very accurate.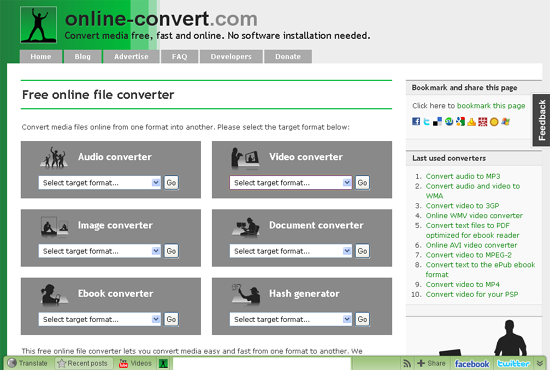 Website: http://www.online-convert.com/
3.ConvertFiles
ConvertFiles is a free online format conversion tool. ConvertFiles' interface is ugly, but it's very powerful and supports many formats, including documents, images, and videos. Support for external links, video support for domestic cool 6 and 56 video. It is very simple to use, you can choose to upload a file (Choose a local file) or download it from, and then set the converted file format (Output format). After the setup is complete, you can choose to wait for the conversion online, and you will be prompted to download the address after the conversion. Of course you can also leave your email address (Send a download link to my email (optional)).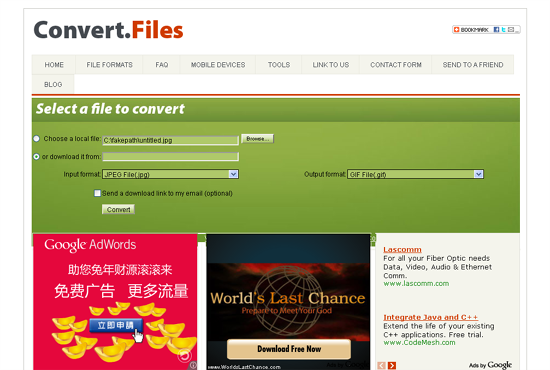 Website: http://www.convertfiles.com/
4. Freepdfconvert.com
screenshots see the top, you can upload OFFICE documents, graphic image files online to PDF;  the website also provides PDF conversion WORD / EXCEL function, in addition, if you prefer desktop software This site also provides program downloads. 
5. pdfonline.com
This site provides OFFICE documents, graphic images and other files; in addition, PDF to WORD reverse conversion function is provided. The site also provides a trial version of the desktop conversion software, if you want to use the full-featured version, you have to pay 14.95 US dollars.
Website : https://www.pdfonline.com/
6.Pdfaid
Pdfaid is a versatile PDF online conversion tool that supports PDF splitting, merging, and conversion from Office multiple formats. This can be seen from the picture.
You can set some configuration of the PDF, such as page size, title author, and so on.
Website: http://pdfaid.com/Default.aspx
7. Sejda.com
mainly provides web pages , WORD, EXCEL document conversion PDF function. It also help in split, extract, merge and delete particular page from PDF.
Some reverse tools: 
iconv.com/pdftext.htm  – PDF converted to TXT file
showpdf.com – PDF to HTML file
coolutils.com/Online-PDF-Converter.php  – PDF Convert to text, image
Hope this sites will help you in convert your file into desire format. If you know any other best file converting sites then you can write us in comment.