You can now upload pictures from Gallery to Snapchat, really it now unlocks all new trophies, and makes a new story to share your lovely friends easily so how can you make and Upload Photo or video From Gallery or Camera Roll to Snapchat
If you are looking for how to upload Pictures from camera roll to Snapchat or, isn't difficult, let's try how? If you have captured a lot's new memories and then you can easily to upload photos or videos to Snapchat from your camera roll as well. Here, we will get to know about performing a snap upload.
Snapchat is a most popular social media app for android and iOS Platform, that can be allow share living life moments (pictures) with your friends or also to snap a video of what you are doing. let's show you hHow To Upload Photo From Gallery or Camera Roll to Snapchat
Here, we can see the How to upload saved Pictures and videos to Snapchat
Step 1: Launch Snapchat app on your Smartphone.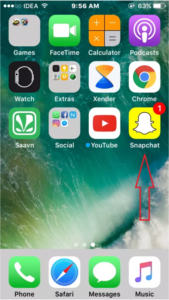 Step 2: Next to see the camera screen.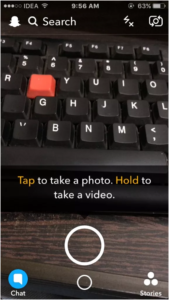 Step 3: After take Pictures or upload the Pictures and videos to your story or snaps.
Step 4: Upload saved Pictures and videos to just navigate the two round icons on the snap screen at the bottom of the screen like, see the below image.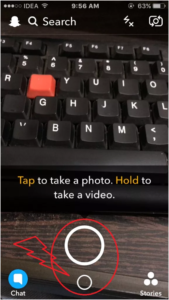 Step 5: Now, we have needed to tap on the smaller one round icon.
Step 6: Then swipe left and choose your favorite Pictures and videos from the gallery.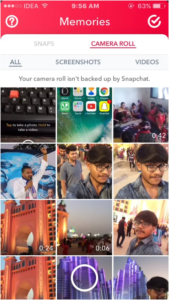 Now you can see the all your snaps to available on the gallery and swipe left to head into the camera roll from snaps section.
Step 7: After, Tap to Edit at the bottom of the screen And apply new filters, drawings, or optimize the look of your picture.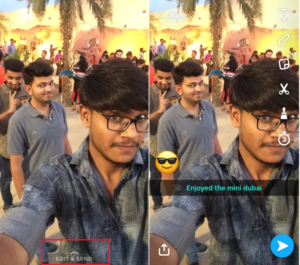 Step 8: Now make a new story and also add a caption or selected friends to send your snap.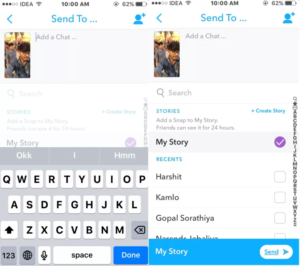 Step 9: Tap on Send icon at the bottom of the right corner.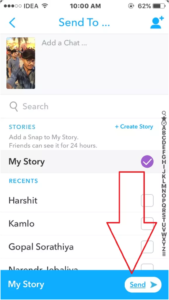 Step 10: Successfully to upload pictures from camera roll to Snapchat.
Upload Photo to Snapchat Story
There are many Social apps on the App stores, which suggest the ability to upload photos from your Photos app to a Snapchat Story.
Most of these apps require users to get coins using in-app purchases or to download apps and put down reviews to put on the choice to upload photos to a Snapchat story.
To use these you need to login to a third-party app with your Snapchat username and password, which is not something that most users should do.
Until Snapchat officially supports uploading photos to your Snapchat story, you may want to connect to the process above to share a Snap in a gallery without the annoy of using apps with in-app purchases and ads that tell you to download other apps and try other services. All the activities are recorded with very high clarity as the KDLINKS X1 cam come with a superb resolution of 1920×1080 pixels at 30 fps.KDLINKS X1 records everything on road during an unfortunate incident like accident collision or emergency. So,just because of the amazing features of the device it is just rated as the rear view mirror cam.
If you have run into any problem following the steps mentioned above? Let us know your thoughts in the comments section below.