Here in this way we will show you how to restart iPhone 7,6, 6s and all models and also Without Home Button and Power Button using, there is a simple to do, if you can use the iphone, or also sometime trouble to  home button not working or unresponsive? At that time this method very useful and also to newer version of IOS, that introduced some valuable features along with the AssistiveTouch. This features to allow you to restart or turn off your iPhone without using Home or Power button.
The Apple has made a great effort as introduced a soft restart option in the AssistiveTouch feature with the iOS 11. There are great announce as a  iphone user to no more trouble or no other issues to generates, if your home button unresponsive, at a time we gone a use this  AssistiveTouch feature  on our iPhone. Apple has added this soft restart function in iOS 11 to restart or reboot iPhone without using Home Button.
Well, it is a spot difficult to find the soft restart and shutdown features in the iOS 11 as they are hidden in the settings. Let me walk you through the procedure to restart or turn off iPhone without Home Button.
How to Restart or Turn Off iPhone Without Home Button and Power Button
1. Go to Settings app on your iPhone or iPad.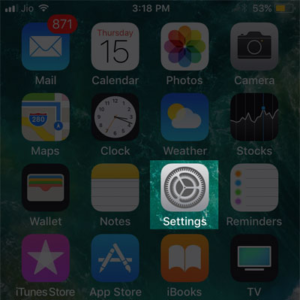 2. Scroll Down and Tap on General.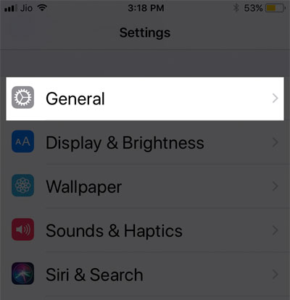 3. Tap on Accessibility.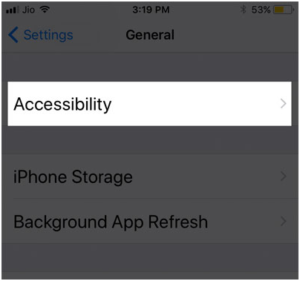 4. Scroll down and tap on AssistiveTouch.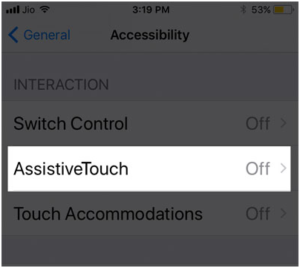 5. Toggle the AssistiveTouch ON.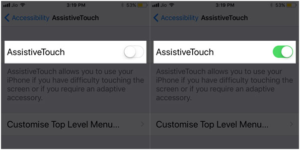 6. Now you have to tap on a small AssistiveTouch icon(white ball) that would pop up on the screen.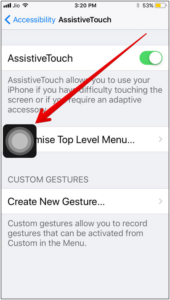 7. Tap on Device.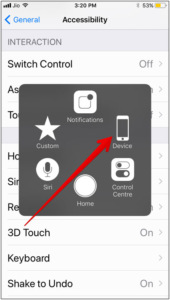 8.  Next, tap on More with three dots.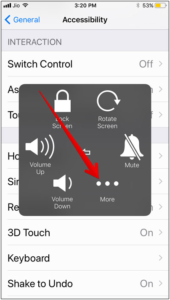 Tap on Restart button; then the screen will appear with "Are you sure you want to restart your iPhone," your final step tap on Restart. You iPhone will be restarted.
How to Turn Off iPhone Without using Home Button and Power Button
Launch Settings app on your iPhone.
Tap on General.
Scroll down to the bottom and tap on Shut Down.
Now slide to power off.
This is how you can use the new soft restart function to restart or turn off frozen iPhone without Home Button while your power button is not responding well.