I have always had a creative flair. Sadly, I have never really had a concrete outlet for it. I dabbled in the arts and the world of literature for a while but never really excelled at anything. That was till I saw an ad for a paint by numbers kit. I knew I had to get my hands on it. My overall experience with the kit was fantastic so I thought to share it with you guys too. Here is how you can make the most of your first paint by numbers kit:
Unpacking
My paint by number kits from all paint by numbers came around 10 days after I ordered it. It arrived in perfect condition and I could not wait to get my hands in it. It consisted of a rolled canvas, numbered containers of acrylic paint, a reference picture showing what the final product should look like, and two paint brushes. After unrolling the canvas, I saw that it was an array of odd shapes, each with numbers on it.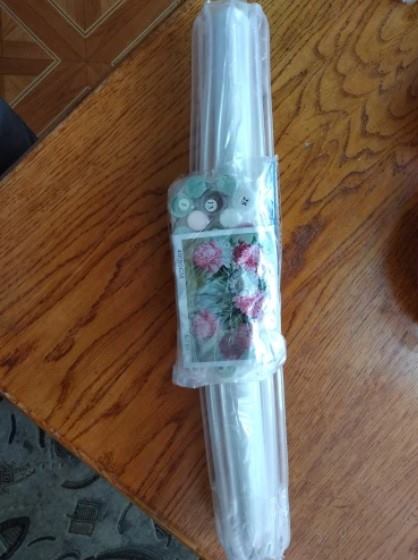 The basic idea of the kit was very simple: I had to paint inside the odd shapes according to the number that corresponded to that on the acrylic containers. The final result would be similar to the reference picture.
Starting Out
Now, I had a little bit of experience with acrylic paints in the past, and I realized that the grit on the rolled canvas would absorb the paint quickly and I would not have a lot of working time with it. So, I decided to coat the canvas with a layer of clear gesso. Clear gesso acts as a canvas primer and it helps to make the acrylic paint show up better on the page. Since it is clear, it will also allow you to see the numbers and shapes underneath it.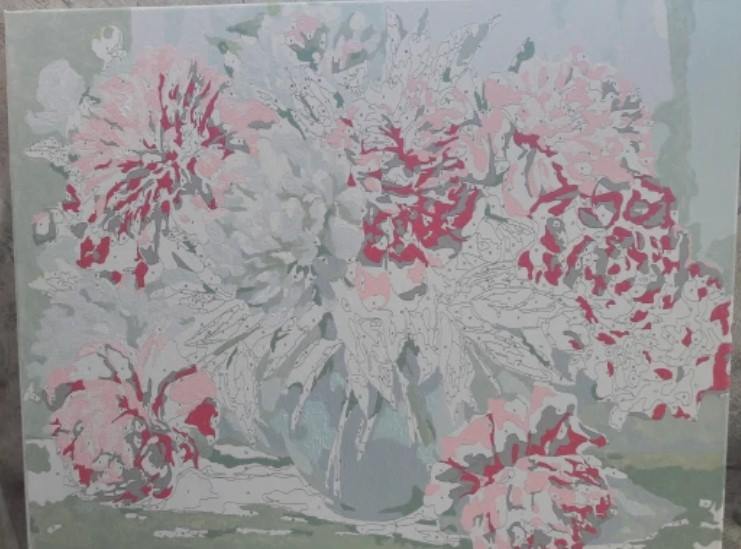 I started off by painting the flowers which were meticulously detailed. At first, they did not make any sense to me but they started to come together as the picture continued.
Progression
The flowers were in different shades and hues of pink and the leaves were in shades of green. Some of the flowers were also white.  I made it a point to cover the numbers in and the outlines of each shape so that the painting looked a lot more blended and organic. Sometimes you had to go over an outline or a number more than once because the shade was too light or the consistency was too runny. Progressing through the painting is a great way to learn more about shading and highlighting your painting.
Finish
 Finishing your first Diy paint by numbers painting definitely takes time, especially if you are thorough with the process, but the feeling you get when you finish it is incomparable. You feel as if you have achieved something significant and honestly it is quite therapeutic.
Since the final product is probably fantastic, t only makes sense to frame it or put it up in a place where people can come and appreciate your art.