On the one hand, where technology has reached farther heights, on the other hand, it has become an integral part of a humans life.
Advertisements have brought a dynamic approach that leads enormous computing capabilities, as various AdTech Apps gives you major benefits. It thus minimizes your spending and increases your profits by illustrating incoming data. These Ad Tech trends have improvised all the way until now, as it continues in offering a unique position in the market to the industries.
So, we are all aware of some of the innovative Ad Tech Apps that plays a vital role for the purpose of effective interactions with the potential clients. These apps have a dynamic approach towards improvising methods of educational marketing with its complex tools and software.
Thus, the software and tools help in analyzing the advertiser's efforts and whether the focused target audience is expected in experiencing particular demographics.
5 AdTech educational  Apps
 1.Haiku Learning
Haiku Learning is presently known as PowerSchool learning that collaborates the learning management with the students by bridging the gap through a real-time app.
An effortless robust feature set enables learning for teachers and students captivating. With its integration with the Google Apps, the tools can thus be utilized for conducting several classes where the teachers have their own copy of the content. Their main criterion is to focus on the virtual classroom sessions by making teaching and learning effortless. It works with harmony and blends in creating an impactful virtual classroom for students who require an innovative learning experience.
An ideal platform is designed for cloud-based tools. Here teachers can create and managed to transfer learning to the real-time students. Haiku has brought innovation and technology to the table of the teachers where there are a variety of grading and administrative contents. It is one such Ad Tech Apps that has created an explicit way of communicating with the school administrators effortlessly.
 2. Kahoot! 
Now enjoy learning in an effective way, Kahoot! Is the gaming platform that gives teachers and students an opportunity to create quizzes and surveys for any subject.
There are separate logging systems for both students and teachers like Kahoot Login or Kahoot Teacher Login! Kahoot has created a platform for an innovative platform, for teachers, students and professional business peers to use for enhancing the knowledge gaining abilities.
Teachers can have their self-made quizzes are can use others quizzes to ask questions related to the syllabus. It creates an online classroom session where teachers can implement a positive teaching visual representations. To review students know there are some formative assessments that are designed as an interactive yet exciting session.
Even you get the benefit of using Kahoot! for doing homework. Thus, Kahoot! Is one such Adtech App that has influenced peers positively.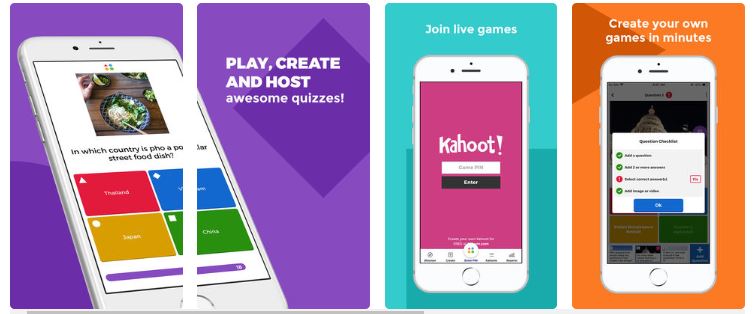 3. Wikispaces
Wiki space enlightens the way of the students with a tremendous upgraded platform that is assuredly for educational use. Students on Wikispace can open their own accounts manually and do some essential settings.
It is a versatile application that makes engaging and learning in your classroom effective. All subjects are covered along with the connecting to the visual classroom from anywhere. All the reporting can be done with the help of graphics, charts, contents, graphs, photos that gives a clearer view of each of the students.
You can now get solutions for all of your doubts as interactive questions are asked. You can also create your own assignments. You can save the essential sessions of contents made by your teachers for a quick revision or revisit. Bring WikiSpace to your classroom and get introduced with the finest learning experiences in effective ways.
Introducing Wikispaces at various educational platforms can ignite the process of learning by making it a shared experience.
 4. Screencast-O-Matic
Communication, correspondence, and visualization all come under the Screencast-O-Matic. Yes, it precisely is a trusted application used by millions of users for the creation of shared screen recordings. It is meant for recording the on-screen activities that are used for the purpose of short tutorials, communication during demonstrations and visual presentations. It helps in screencasting for quite a long time as it gets additional features in the paid version.
If you are indeed in need of your team members or students to gather at one platform Screen-o-Matic is the exact platform that records your conversations for further usage. You get the best editing tools when you purchase the plans mentioned in the app website.
This AdTech App ensures convenient working adaptations for a prolong stability and development in the business.  Even teachers can gather their students and help them in solving their doubts or take their lectures without any hazels.
5. Google Classroom and Google Drive
Even when there are some of the latest streaming classroom apps, Google will always stay one of the trustworthy. Why is that so? Google Classrooms believes in making teaching and learning productive.
It helps in interactive collaborations between the teachers and the students that help educators in creating their own classes at the same place. You can manage assignments effortlessly and be ensuring your exam preparation to be done in an impact manner.
It helps in boosting teamwork as both educators and learners use this versatile platform to gain a powerful knowledge. You also get your improvement feedback depending on your performances. This fortunate AdTech App has attained popularity since it was anticipated.
Even the administers can use this app to introduce various latest strategies implementation to their employees. This G Suite can be a part of your school learning session as it has a lot more to offer for a quality education.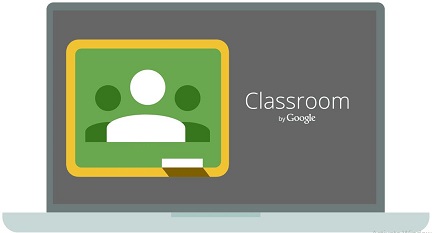 The Ad Tech Apps that are highly influential and monetizing has focused educational, corporate and other platforms to help to introduce latest strategies, management and other essential aspects. This thus makes learning effective and enables you to have the above-mentioned apps in your handsets for its exceptional use. Bringing such educational apps to your school's table can lower the paperwork and increase the time for concept clearing even more.