GBA4iOS is a most popular ever iOS emulator that allows iPhone and iPad owners to play Game Boy Advance in short to GBA games from their iOS devices as well as download their favorite GBA game ROMs. And more we can download and install GBA4iOS on iOS 10 without Jailbreak.
One of the most popular reasons to hack an iPhone was to enable playing things like GBA, NDS or PS games via their emulators. Which allows iPhone and iPad owners to play Game Boy Advance games on their mobile devices. Furthermore, GBA4iOS doesn't need a jailbroken device to work; instead, it uses Apple's certificates to allow users to install the emulator on your devices.
You have to know In the past, GBA4iOS required users to jailbreak their iOS device to install and run the emulator, but ever since sideloading apps was made possible, GBA4iOS can be installed quickly on an iOS 10 iPhone or iPad without jailbreaking.
Here, in this tutorial to guide How to download and Install GBA4iOS in iOS 10 on iPhone to Play Retro Games. It works on iOS 8.1 and above, including iOS 9 and even iOS 10.
Features of GBA4iOS:
Multiplayer Support

Controller Skins

URL Scheme

Game Boy Color and Game Boy Support

Dropbox Support

Cheat Codes and the Save States
How to Download and install GBA4iOS on iPhone or iPad on iOS 10
Here, you have to download GBA4iOS and install it easily. But you'll need to install it and get your ROMs into it to put GBA4iOS 2.1 through its spaces. See these simple steps to follow and accessible to plays games.
Step 1: Launch Safari browser on your iOS device, and navigate to iemulators.com/gba4ios.
Step 2: Tap the GBA4iOS 2.1 button and then hit to Install.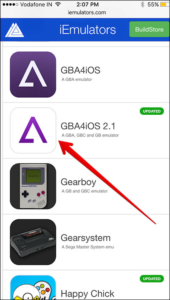 Step 3: Tap to install again when you receive the popup requesting confirmation.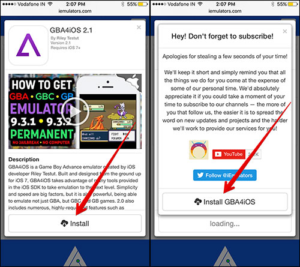 Step 4: When the installation is complete, you will have a new GBA4iOS icon on your Home screen. Navigate to General > Profile(s) > [name of the developer] and then tap on Trust and then Trust again on the certificate. On some iOS versions, this would be General > Profile(s) & Device Management or another to go General > Device Management.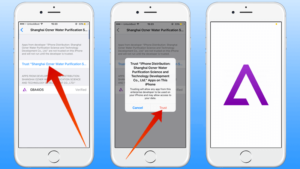 Note: On iOS 8, you need to launch the app from the Home screen and hit Trust on the confirmation popup.
The IOS emulator has to install it after; you need to get some ROMs for your favorite Game Boy Advance games, which you can easily find on the web.
How to Download Roms for GBA4iOS on iOS 10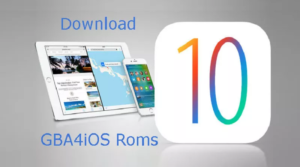 Step 1: Launch "GBA4iOS App" on your iPhone or iPad.
Step 2: Next, click on Search icon located at the top right corner.
Step 3: Now you will be navigated to "Google" Homepage.
Step 4: You can search and download your favorite GBA Roms onto your device.
How to Delete GBA4iOS App on iPhone
If you still want to delete GBA4iOS app, go to Settings → General → Profiles & Device Management → Wuxi Suntech Power Co. Ltd → Delete App.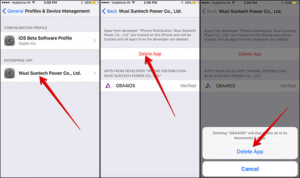 That's it!