If you are looking for the best Galaxy Note 8 cases to protect your device and keep it looking new standard and stylish new Accessories brands? So let's Check out here I have a collection list of best cases for Samsung Galaxy Note 8. With a huge 6.3-inch curved display and glass on the back, a case is almost surely eye-catching looks your Phablet.
The Galaxy Note 8 cases come with the different styles and looks, features, colors, and materials. Here these Galaxy Note 8 cases are from brands we trust and have used for the Galaxy S8, Galaxy Note 5, Pixel and other Galaxy devices.
These cases have all these features to give better protection to your device. Furthermore, they are very smooth, outstanding shock inclusion, and give maximum protection from scratches, bumps, and dirt. Let show out to find the suitable stunning case from this list of best Galaxy Note 8 clear cases and shine your massive Phablet.
Best Galaxy Note 8 Cases
1
Samsung Protective Kickstand Case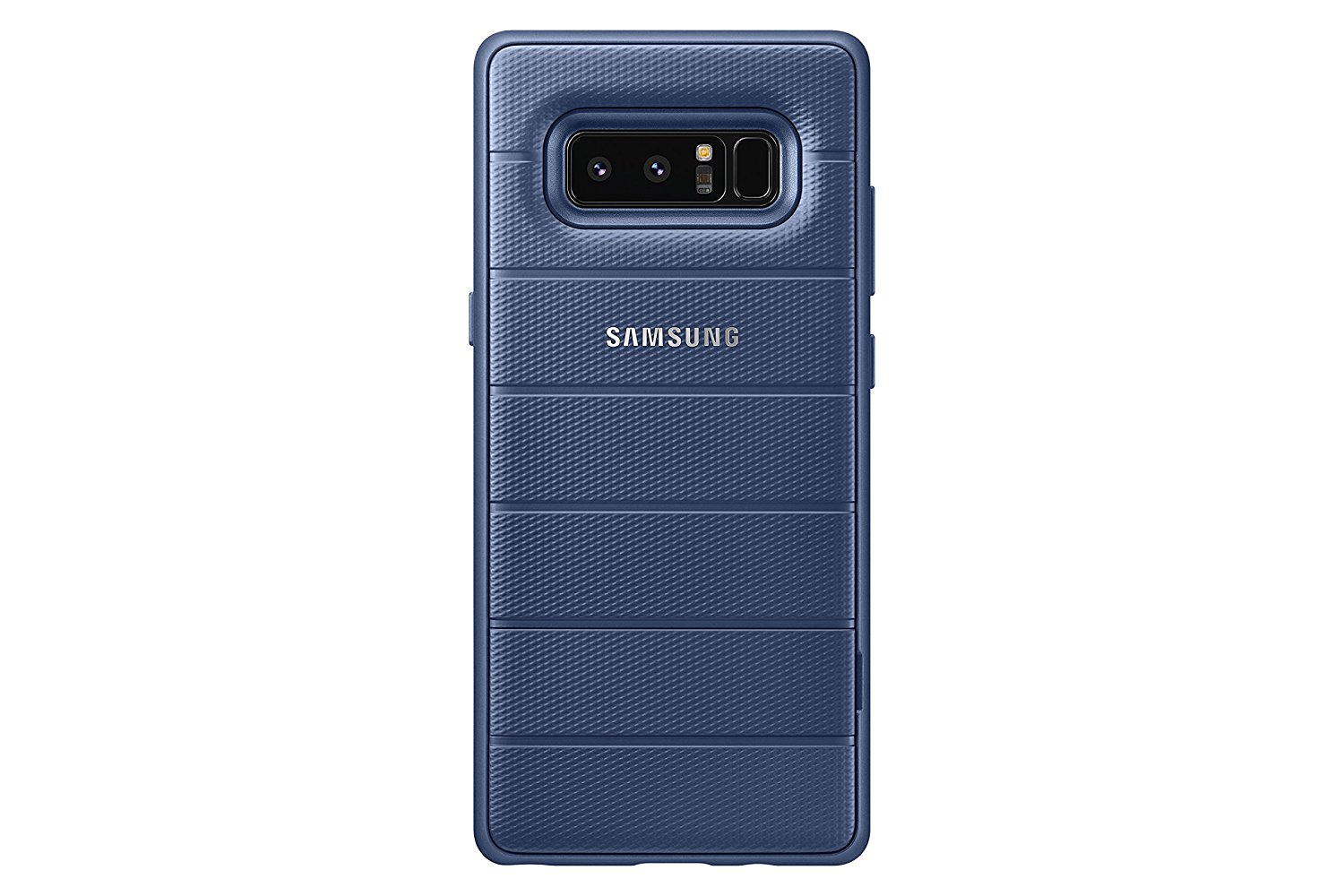 Samsung Protective Kickstand Case is one of the best cases for galaxy note 8 devices, Samsung has specially made for their device. it's Rugged Protective Cover, and it's a military-grade case for the Galaxy Note 8. since it's certified for some serious roughness like drops from 10-ft.
Samsung doesn't explain much about the build materials, but given the military rating this should end up being a pretty and smoother case.
Even Also to Samsung added a fold-out kickstand for hands-free viewing. The kickstand will also single protective cases like if you put too much force on it to put off damage. Simply snap it back in and you're good to go. This is one of the first cases we advise, as it's extremely durable and has extra features.
2
Spigen Neo Hybrid Galaxy Note 8 Case
Neo Hybrid Crystal offers stylish protection that consists of a crystal clear interior with a rigid bumper frame.  It is made of hard PC and flexible TPU fabric to protect the phone without bulk. Its move up edges protects the camera from being smashed. Its dual-layered structure offers you premium defense against any accidental falls. Showcase your new Note 8 the way it was originally intended and display your personality through its crystal clear back.
3
YockTec Soft Silicon Shockproof Luxury 
Cover for Samsung Galaxy Note 8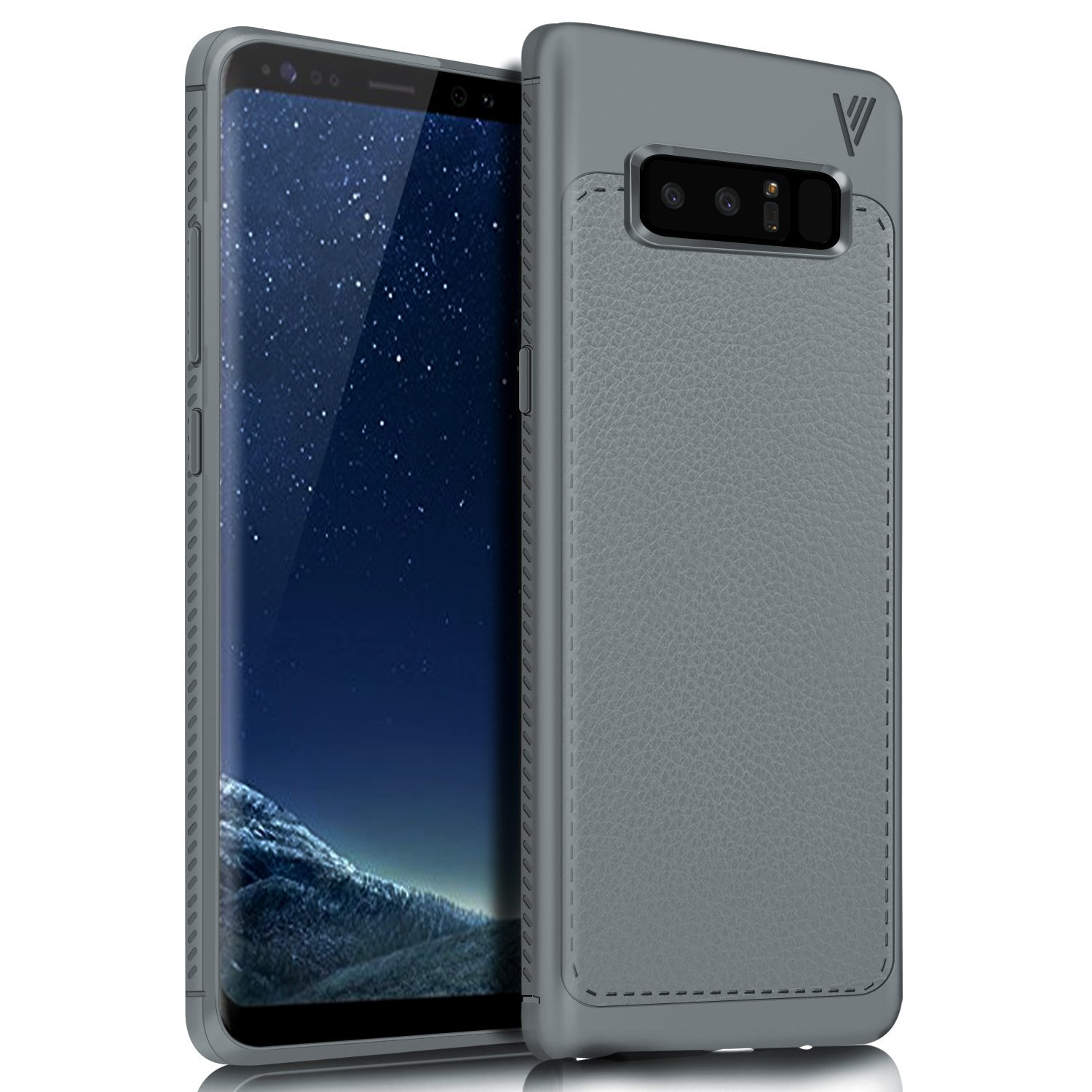 This One is the most stylish looking and well new cases designed for your too much pretty Note 8 Smartphone. It is very strong soft silicone made the leather case to give well-protection to your device. It's underused the leather fabric to panic and moisture free which offers satisfy your hands while holding.
Also, it's a give a best quality bumper guard at every bend recommend shock protection from the accidental crash. The order and lens edge border is higher than your Smartphone efficiently protect your device. The non-slip bar on both sides of the set to prevent the phone from drops. Its lay-on-table design very unique to the other Luxury Covers and beveled edges is higher than the screen to protect your screen from impacts and scratches.
4
Ringke SLIM Superior Slender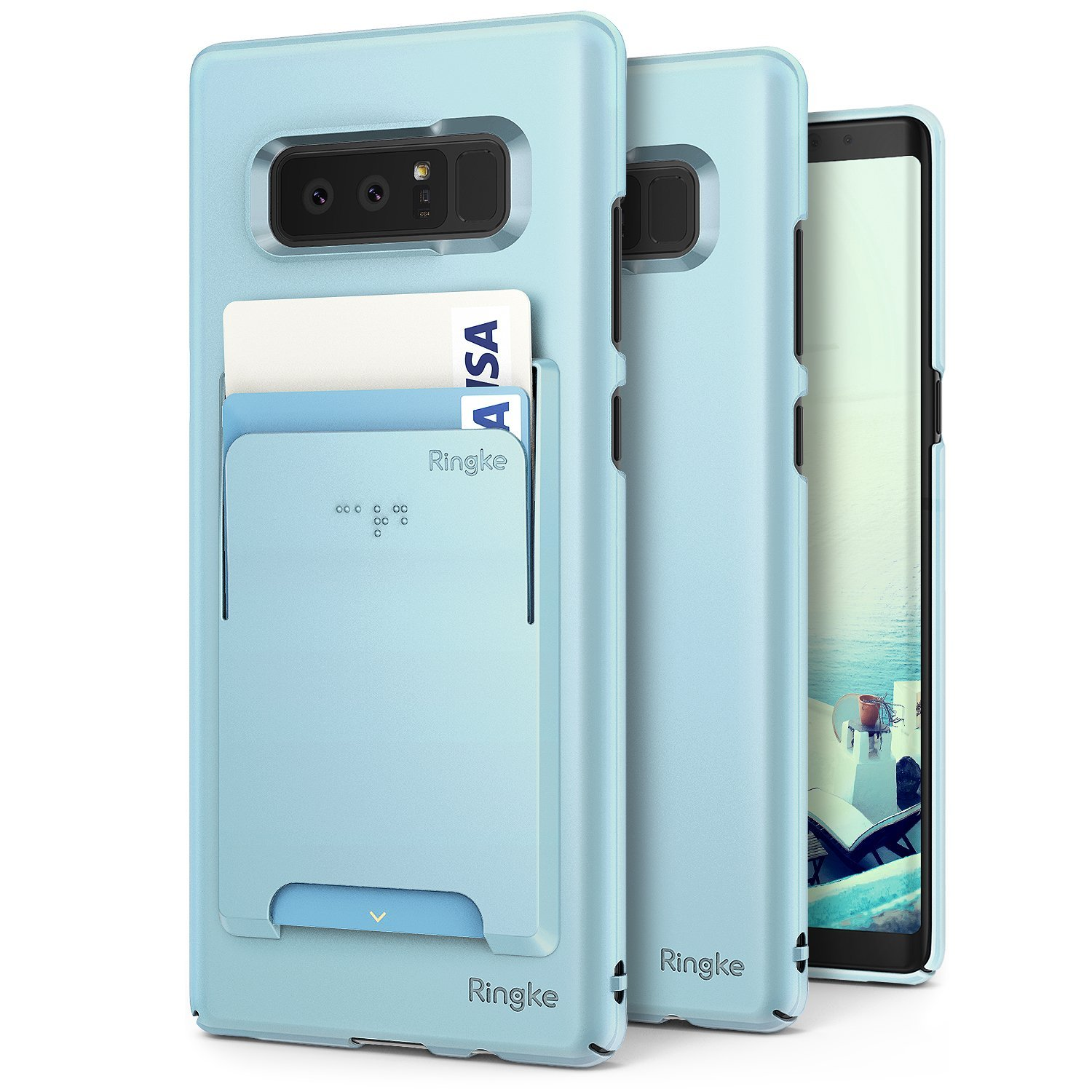 Ringke SLIM Superior Slender is made for all mobile devices to sleek and sophisticated to fit your everyday lifestyle. and also that is dedicated to providing the perfect balance of high-grade precision fit with classic and natural styles that amplify the beauty of your device with excellent form-fitting designs.
5
Samsung Galaxy Note 8 Phone Case Ringke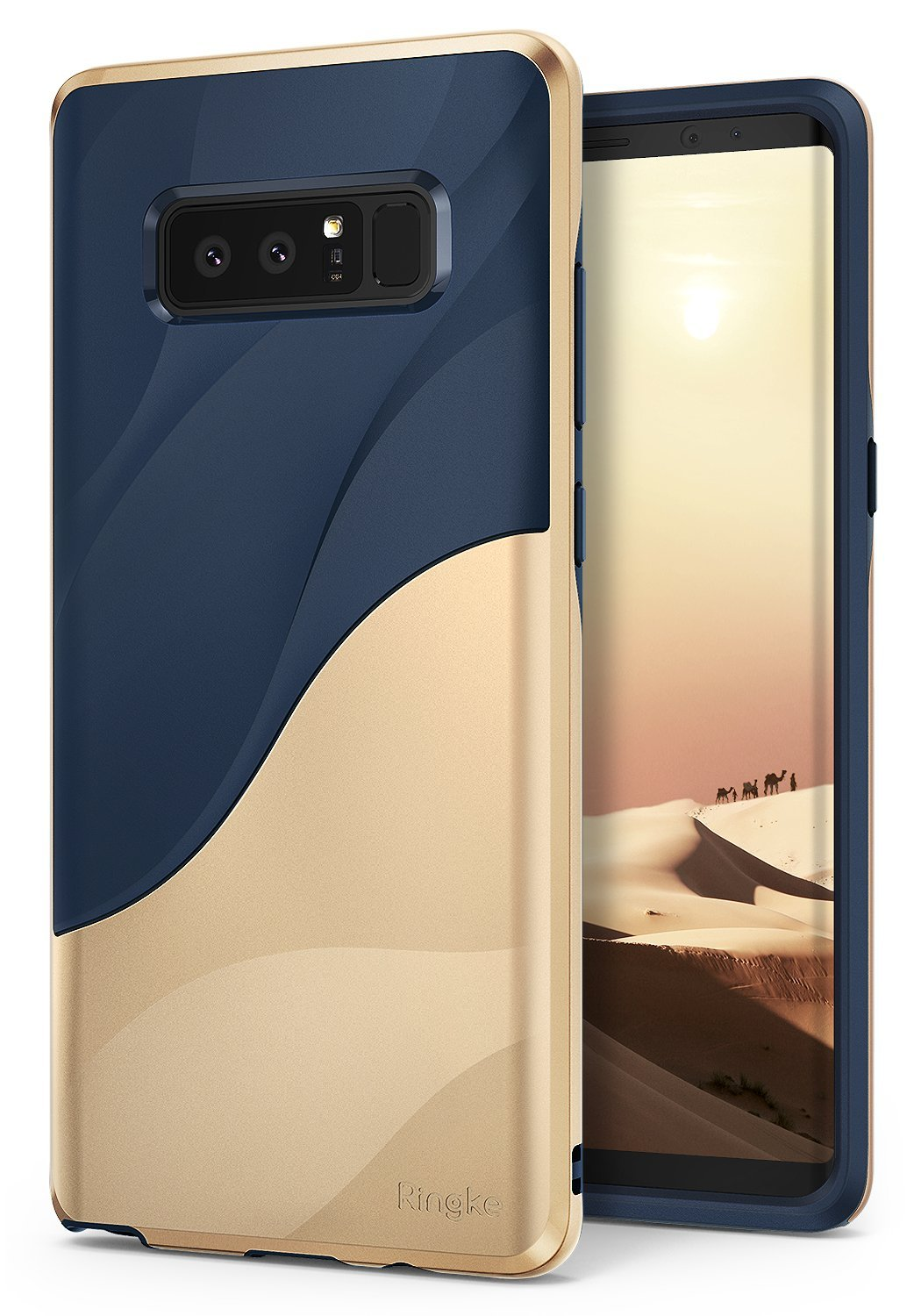 Ringke's design way of life is sleek and stylish to fit your each day lifestyle. They are dedicated to providing the perfect balance of high-grade precision fit with classic and natural styles that amplify the beauty of your device with our excellent form-fitting designs. Safeguarding inner soft TPU layer and hard PC shield case feature an impressive new wave-inspired profile to refine the design of the Samsung Galaxy Note 8
And Form-fitting and slimline border comfortably grip the smartphone in an ergonomic hold in hand with a drop-dead set against protection to safely protect the sleek smartphone body, S pen access, and full HD display.
6
Anccer Samsung Galaxy Note8 Case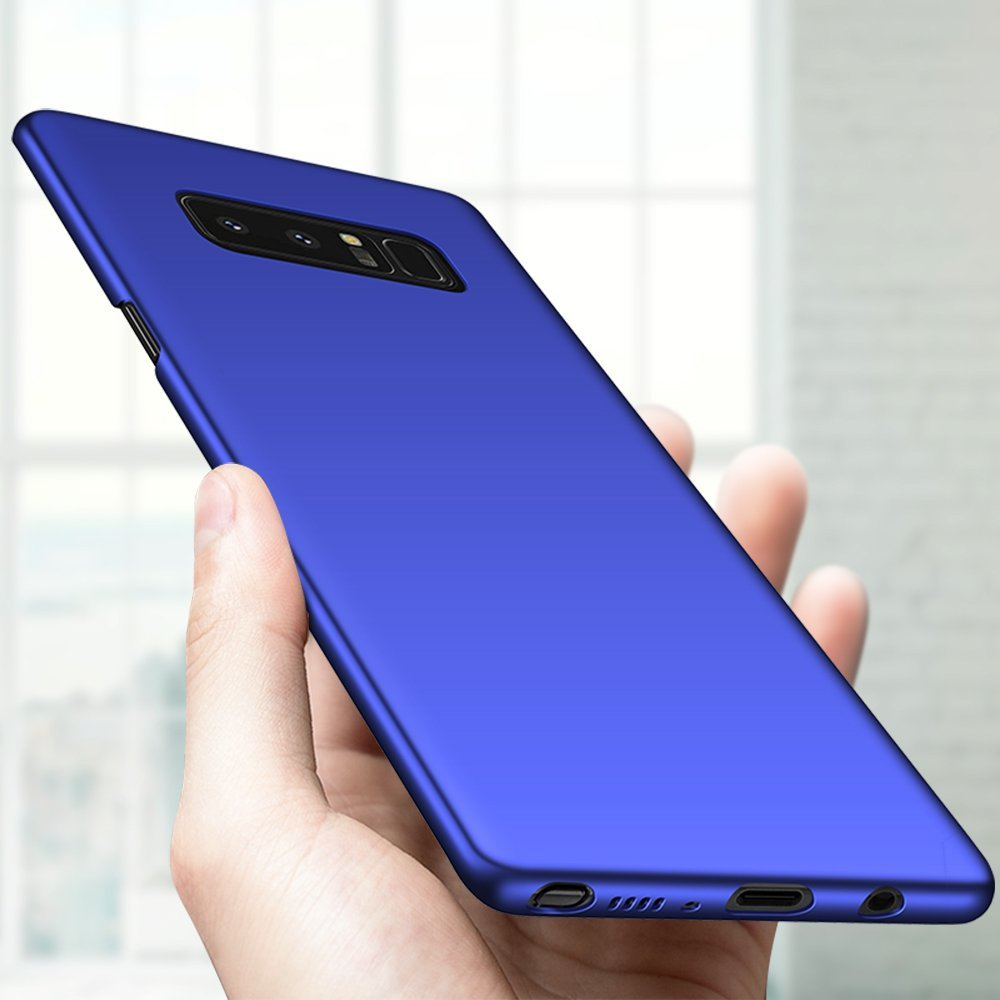 Anccer is one of the best cases for your galaxy Note 8. It's made Smoothly Shield Hard Cover Skin Shockproof Slim Cases design for Samsung Galaxy Note8, fashion and new flavor. In the Advanced PC withstands drop, bump and shock with cushioning ensures your phone to get full protection.
It is a little higher than your cell phone's camera, protect your cell phone's camera from scratches and you also check out the Amazon, it's Luxurious look which makes your Samsung Galaxy Note8 unique: Smoothly skin shield design with three luxury colors like Blue, red and black, make your phone shinier.
7
Caseology Slim Protective Dual Layer Cover:
The best-selling Caseology Parallax case is a stylish solution for protecting the Galaxy Note 8 with its signature design and dual layer protection. The popular geometric pattern is not only eye-catching but functional, giving your phone a distinct look while providing a secure grip through its three-dimensional textured cover. It also features an improved frame which means a better hold for taking photos, streaming videos, or playing games. Whether you're at work or hanging out with friends, this versatile case keeps your style on point and your phone protected so you can focus on what matters. The Parallax case for Note 8 is available in Black, Burgundy, Orchid Gray, and all new Ocean Gray and Aqua Green.
This dual layer Note 8 case combines the shock absorbing features of TPU & PC material into one compact case. The durable TPU cover protects the back of your phone while the rounded edges of the frame protect the sides and corners. The raised front lip protects the expansive Infinity Display when faced down and keeps the screen free from scratches. The Parallax's comprehensive design also includes precise cutouts, tactile button covers, raised bezel protection and easy access to the fingerprint sensor.
8
MoKo Ring Clip Holder Cases For Note 8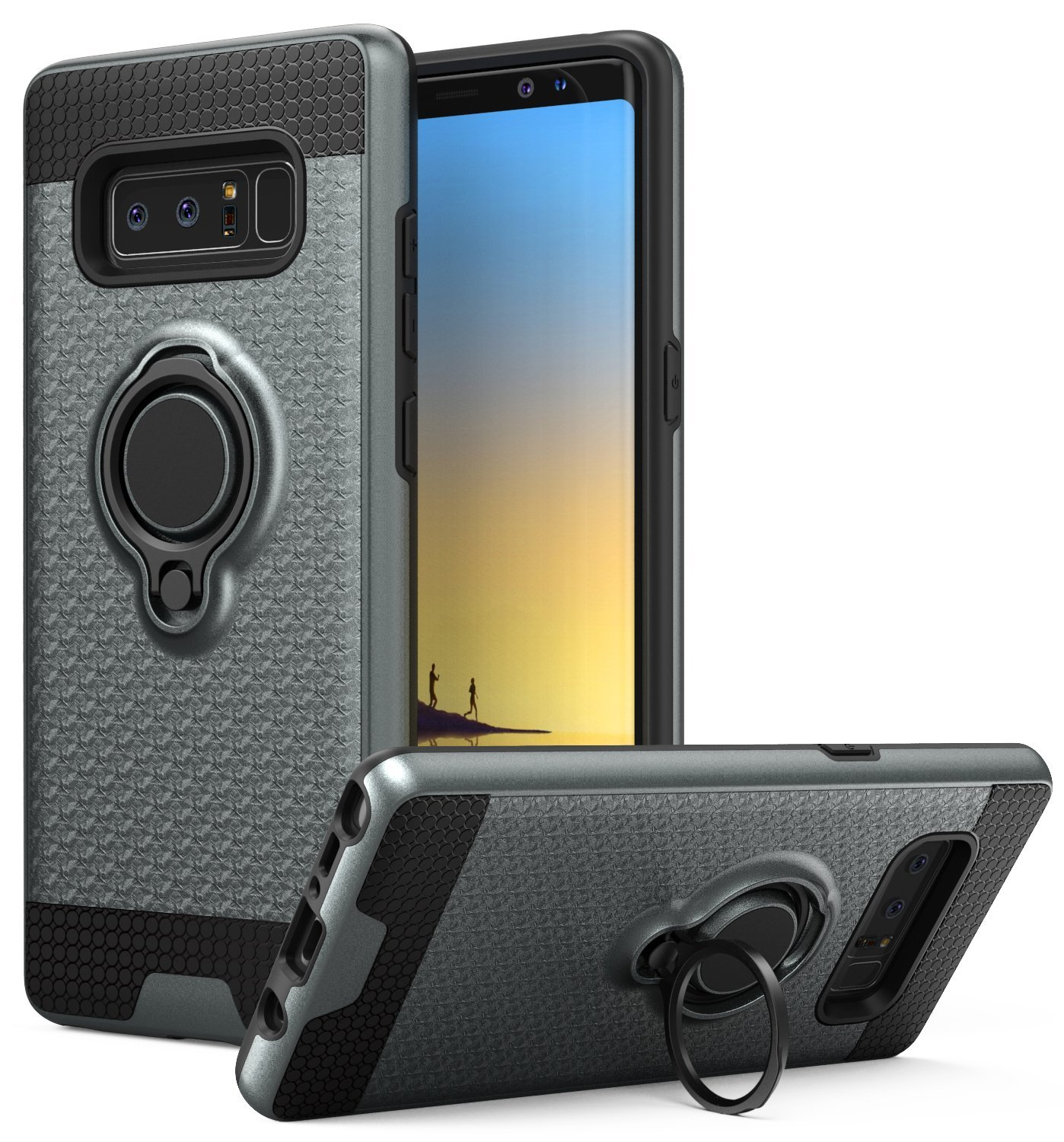 Moko has a Specifically designed for Samsung Galaxy Note 8 ONLY. It's a unique style to design and 360° Ring clip on the back as a holder prevents phone sliding off your hands or as a multi-angle stand for optimum hands-free viewing.Also, it's got a  Shock-absorbing TPU bumper + Anti-scratch rigid PC back cover cooperatively offer maximum protection to your precious smartphone. Precise cutouts offer you all access to ports, speakers, camera and other control; raised buttons cover allow responsive press.
Zizo is a well-known brand that differently and very stylish cases to manufacturing for spacially Samsung Galaxy device and now it's especially cover the full body with new featuring on their cases for Galaxy Note 8.
The Zizo Bolt Cover has endured extraneous product tests to ensure protection for your Note 8 Phablet. A rugged, yet lightweight military grade product that surpasses your expectations. It is engineered to disperse impact force throughout the case evenly.
A strategically placed kickstand allows you to experience your phone hands-free.The Bolt Case easily clips onto the included outer locking belt clip with a 360-degree rotatable swivel.
10
GALAXY NOTE 8 BATTERY Case
Tessera NOTE 8 battery case is specially designed for you new Galaxy Note 8 device. And it will well protect your device and with enhancing the performance and battery life of your galaxy note 8. Which is well for traveling or long visits, work and on the Go Protections.
Tessera BATTERY CASE Series represent the POWERFUL 5500 mAh EXTENDED BATTERY LIFE AND ULTIMATE PROTECTION a case should provide for your device.And it's used High-quality TPU Material and shock-absorbing rubber for Maximum Protection for Galaxy Note8.
The weight of the battery case only 4 oz and the height is only 0.69 inches. You can simply put it in your pocket, bag or hold with one hand with ease.